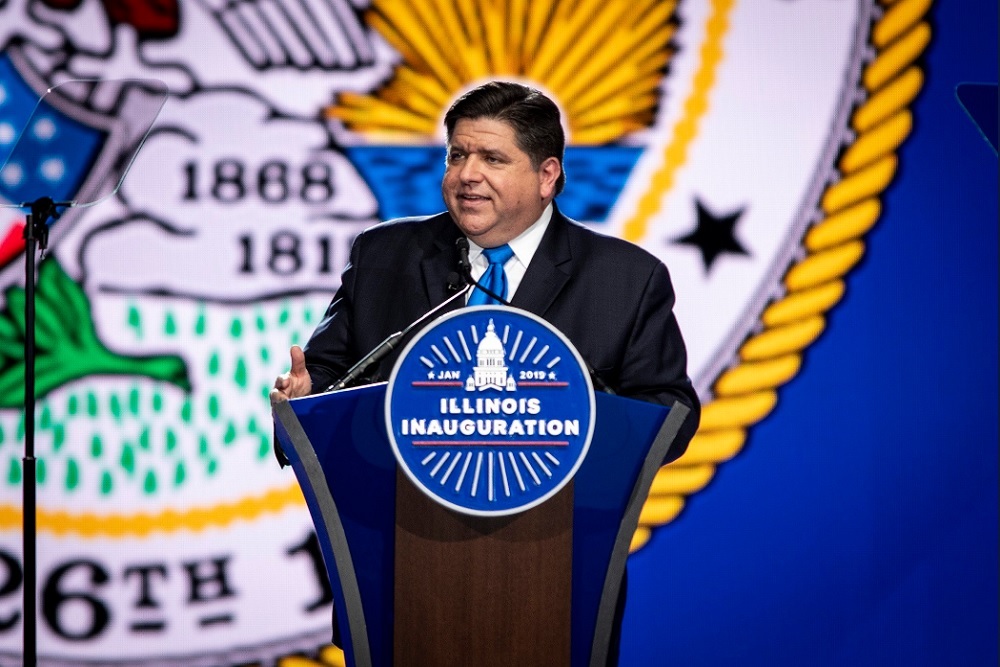 Illinois Gov. J.B. Pritzker at his inauguration in January | twitter.com/JBPritzker
Jackson County Republican Chairman Chris Grissom believes Illinois Gov. J.B. Pritzker should make an example out of House Speaker Michael Madigan (D-Chicago) to clear the air of corruption in state government once and for all.
"I think the governor should call on Speaker Madigan to relinquish his duties as the state Democratic Party chairman as it heads to the 2020 elections to remove any perception of improprieties," Grissom told the Carbondale Reporter. "We don't need this cloud hanging over us in 2020."
The cloud has been steadily growing over the first seven months of 2019, with the likes of Madigan and longtime Chicago Ald. Ed Burke both being ensnared in ongoing probes that have rocked state government from City Hall to Springfield. Given the landscape, Grissom argues that Pritzker would be wise to follow the lead of Chicago Mayor Lori Lightfoot, who recently moved to install a package of ethics reforms that include empowering the Chicago inspector general to do everything from audit City Council committees to doubling maximum fine levels for ethics violations.

Jackson County Republican Chairman Chris Grissom
"I think he needs to do more," Grissom said of Pritzker. "I think he needs to make a statement saying, 'Wherever this goes, this is over on my watch.' If I was advising him, that's what I would advise him to say. He's trying to play, 'Wait-and-see and let's not offend the Speaker.'"
Grissom said Pritzker's ongoing silence comes with a price.
"I think it sends the message that it's business as usual and politics trumps everything," he said. "Guys are innocent until proven guilty, but right now there are questions."
In the case of Madigan, the homes of three of his former top associates have recently been raided by federal investigators, including one-time political lieutenant Kevin Quinn, who served alongside the veteran lawmaker for nearly two decades.