Jackson County Legislative and Public Safety Committee met May 8.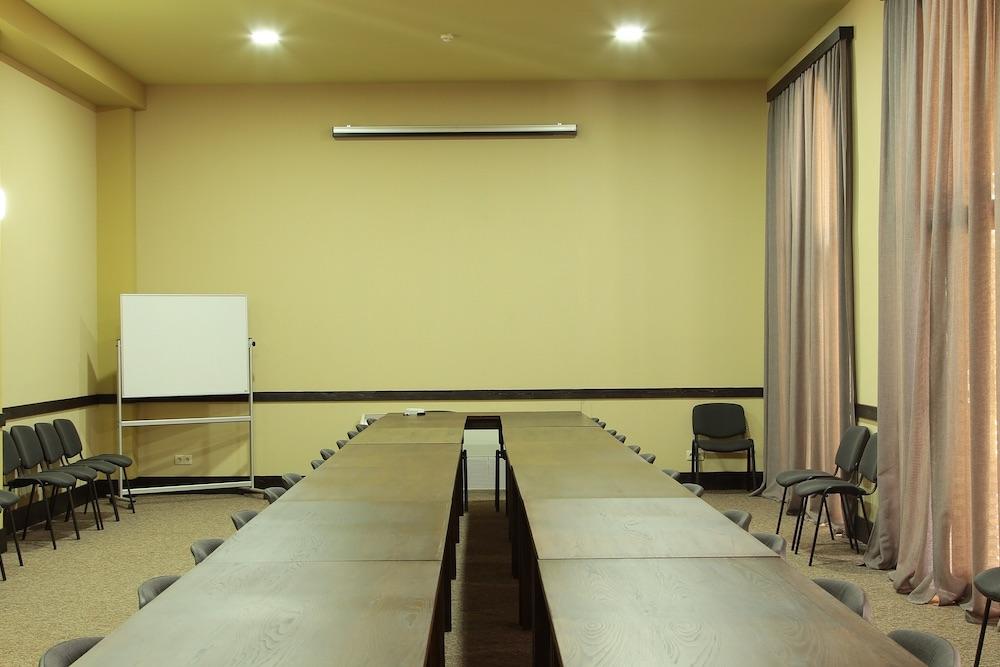 Jackson County Legislative and Public Safety Committee met May 8.
Here is the minutes provided by the Committee:
Call to Order (5:02 pm)
Members Present: Burke, Comparato, Maxwell and Mueller
Members Absent: Larkin, Mendoza, Jr. and Nehring
Also Present: Julie Peterson, Andrew Erbes, Derek Misener, Kerri Gale, Bart Hagston, Sarah Patrick, Roy Oellermann
Approval of Minutes:
I. 18-3356 April 10, 2018
A motion was made by Maxwell, seconded by Mueller, to approve the April 10, 2018 minutes as presented. The motion carried by unanimous vote.
Animal Control:
II. 18-3357 Animal Control Quarterly Report
Animal Control is working on the Rabies Clinics this month and hopes to have a report next month.
Health Department & Solid Waste:
A. Jackson County Health Department
B. Solid Waste Enforcement
C. Solid Waste Fund Update
D. Recycling Program
E. Noise Ordinance
A. Patrick reported after the legislative matter was discussed to allow Peterson to leave early. The committee thanked her for her patience. Patrick presented a handout on the first quarter data related to STD testing in Jackson County. She spoke about the work of the health action committees activities and structure. Then she reviewed the information included in the handout and specifics about the county ranking. She informed the committee that the State of Illinois STD testing lab is located in Carbondale. She described the different methods of testing for STD's, the days and times of testing at the Health Department, how information is shared regarding testing and how the rates are figured. The committee members had a few questions. She ended by talking about ticks, fleas and mosquito's, the diseases they carry and how the health department keeps track of rates in the county. Erbes asked Patrick to pass on to Steven St. Julian how good his presentation to the Dental School students was. He went on to say that is was engaging, entertaining and really helpful to the students.
B. Hagston began by reporting that there were 10 inspections/field visits at open dumping/burning sites; 5 were new sites; 1 revist resulted in closure; approximately 5 cubic yards of waste was removed from the environment; 5 citizen complaints were received; 2 landfill inspections were completed. Then Hagston gave the committee members a handout on the background of the solid waste enforcement program. He spoke about what the health department does, how many staff are involved, working with the EPA, inspection of sites, administrative citations and working with citizens to achieve compliance. He then went on to specifically speak about the complaint, the County Board received at their March meeting, regarding a property on Dillinger Road and how it is being addressed.
C. Gale reviewed the information on the solid waste fund handout.
D. Gale reported that there is a Household Chemical Collection on June 8 & 9 in the SIU Arena parking lot. She gave the committee handouts with more information.
E. Mueller asked the committee coordinator to get copies of the Noise Ordinances from Williamson and other surrounding counties to see if they can be used to develop a Jackson County Noise Ordinance. This item will remain on the agenda for June.
Legislative:
III. 18-3359 Discussion of Resolutions in Support of House Bills 772, 1465, 1467, 1468, 1664 and Senate Bill 1657
Peterson began the discussion by giving the committee members a brief summary of the purpose of each bill. She went on to say that it seems like they are common sense bills that do not fringe on gun owners rights. She asked that the committee either pass a Resolution in Support of the bills or at least move the discussion to the full board for consideration. Burke commented that every Southern Illinois legislator voted against these bills. Peterson agreed but stated that the County Board could still support them.
A motion was made by Maxwell, seconded by Mueller, to forward the discussion of a Resolution in support of House Bills 0772, 1465, 1467, 1468, 1664 and Senate Bill 1657. The motion carried by the following vote:
Yes: 3 - Comparato, Maxwell and Mueller
No: 1 - Burke
Absent: 3 - Larkin, Mendoza, Jr. and Nehring
Emergency Management
Ambulance Service:
A. Payment of Ambulance Monthly Claims
B. Ambulance Director's Report
i. Accounts Receivable Cash
ii. Activity Report
A. Maxwell moved and Mueller seconded to pay the Ambulance Service monthly claims in the amount of $38,444.51, motion carried.
B. Misener reported that there is $239,872.27 in accounts receivable cash. Additionally, there were 768 ambulance reports for 585 transports and 37 livery van transports.
V. 18-3358 Request that 5Q12 and 5Q16 be declared surplus property Misener requested that the committee declare 5Q12 and 5Q16 surplus property. He reported that 5Q12 is a 1999 patient compartment ambulance that was remounted in 2006. It has had two engine replacements and is on the second chassis. This was replaced with a new ambulance in November 2017. The 5Q16 is a 2005 ambulance that has had three engine replacements and the new 5Q16 will arrive in a couple of weeks. A motion was made by Mueller, seconded by Maxwell, to authorize declaring 5Q12 and 5Q16 ambulances as surplus property. The motion carried by unanimous vote.
Citizen Comments
Old Business
New Business
Adjourn (5:56 pm):
Burke moved and Mueller seconded to adjourn, motion carried.
https://www.jacksoncounty-il.gov/Home/Components/MeetingsManager/MeetingMinutes/ShowPrimaryDocument/?minutesID=3662&isPub=True&includeTrash=False
Want to get notified whenever we write about
Jackson County Legislative and Public Safety Committee
?
Next time we write about Jackson County Legislative and Public Safety Committee, we'll email you a link to the story. You may edit your settings or unsubscribe at any time.
Sign-up for Alerts
Organizations in this Story
Jackson County Legislative and Public Safety Committee
More News