Illinois state Rep. Patrick Windhorst (R-Metropolis)
Perhaps for the first time since arriving in Springfield, Illinois state Rep. Patrick Windhorst (R-Metropolis) is standing up for a proposal coming from the office of Gov. J.B. Pritzker.
"Since taking office, I have repeatedly stated my opposition to further tax increases and skyrocketing government spending," Windhorst said in a press release. "Last week's news that the governor and his team are taking proactive steps to cut waste in Illinois state government is encouraging. From passing the largest budget in state history to doubling the gas tax and raising taxes and fees on a multitude of products and services, Illinois' state legislature put the state on the hook for about $85 billion in spending. That is a staggering number and one that does not match up well with the reality that our citizens are already the highest taxed in the nation."
In a memo, Pritzker recently urged other Democratic leaders to do all they can to reduce state government bureaucracy. More specifically, Pritzker outlined a plan that would see state agencies under his control slice budgets by as much as 6.5 percent for Fiscal Year 2021. The changes could also mean reductions of as much as 10 percent to the state's current total of 306 boards and commissions.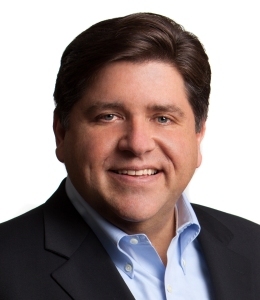 Illinois Gov. J.B. Pritzker
"The governor's staff acknowledges in its budget cuts memo that Illinois continues to face significant financial challenges," Windhorst said in the release. "That is not news to me or too many other Illinois taxpayers. Hopefully, this memo is just the beginning of a process that will produce positive results for taxpayers and a limit to the size, scope and cost of Illinois state government."