Jackson County 708 Board met January 22.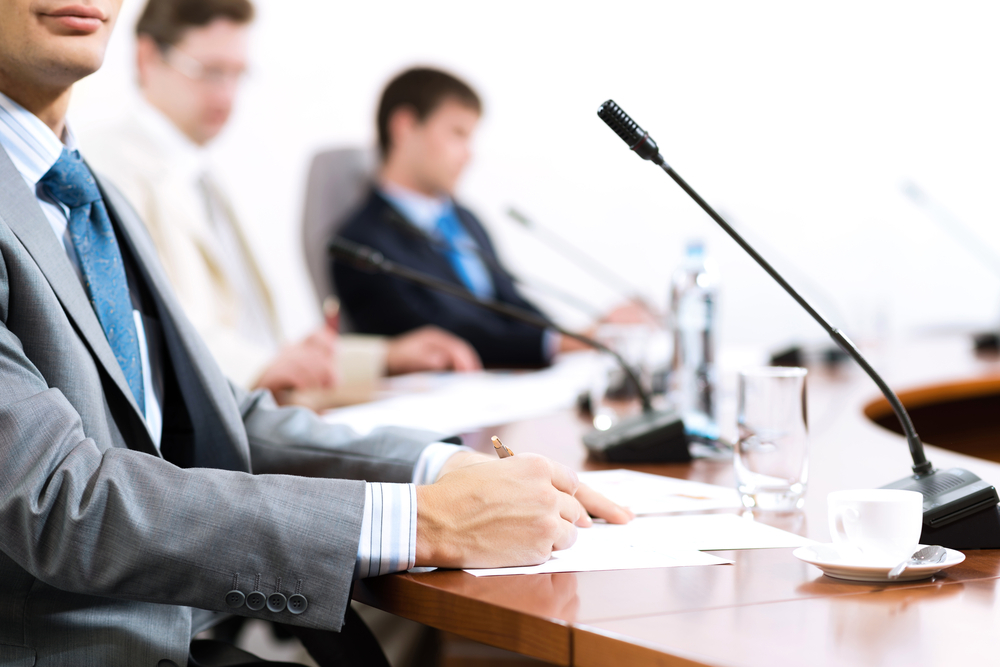 Jackson County 708 Board met Jan. 22.
Here is the minutes provided by the Board:
Call to Order (5:30 PM)
Members Present: Clark, Flowers, Thomas, Williamson and Willis
Members Absent: Hunter and St. Julian
Also Present: Kara Gilbert, Bonnie Vaughn, Betti Mucha, Fleda McCoy, Ginny Donney, Kathryn Sime, Carla Childs, Maggie McKenzie
Approval of Minutes
I. 18-3116 November 20, 2017 Minutes
A motion was made by Thomas, seconded by Treasurer Flowers, to approve the November 20, 2017 minutes as presented. The motion carried by unanimous vote.
Agency Reports
Women's Center-Childs informed the board that she is the new Rape Crisis worker and her first meeting will be the next day. She went on to say that the group is geared towards women empowerment but they still discuss rape crisis when a group member brings it up.
Centerstone-Sime reported that they have agreements with 47 schools, which is about 70% of all the public schools in the area, to provide in school counselors. Also, they will be hosting a screening and presentation in April at SIU with a gentleman who survived jumping off the Brooklyn bridge.
Shawnee Health-Donney spoke to the committee about a grant on substance abuse they received. She passed out a flyer about an upcoming community meeting and explained that they have received one twelfth of their budget thanks to the three week budget extension.
Archway-Glbert is the new Executive Director of Archway. She introduced herself to the board and spoke about the recent holiday party they had for clients.
SICIL-Vaughn began by talking about a recent meet and greet with elected officials. Then she spoke about losing their elderly blind grant and how they are working to try and get it back. Finally, she told the board about a program they offer which provides amplified phones for free to those with hearing impairments.
START-Bauman started by reviewing the results of the three recent audits they went through. She complimented her staff several times and pointed out the high ratings they received on the audits. This is their 50 year anniversary and they have several events planned through out the year. She concluded by inviting the board to attend the dinner START is having on February 27th at Touch of Nature; this is a chance for START to recognize their staff and clients and for Bauman to give a report on the state of START.
McCoy-spoke to the board about GROW IL. There are 10 groups in the state and they are hoping to a dd two more and they held socials in November and December of 2017 that were well attended.
Perry-Jackson-Mucha reported that the sound proofing has been completed at the Murphysboro facility and it has made a big difference; she thanked the board for giving them a mini grant for that project. She went on to report on their recent Harvest Moon Ball and plans for the next one.
Old Business
II. 18-3117 1 and 3 year plans
The board discussed the proposed changes to the one and three year plans. Flowers asked that the "Achievements for 2017" section include specific numbers, in parenthesis after the bullet point, where applicable. Willis commented that she would like the speakers to attend committee meetings and not the full board meetings. Additionally the board asked that a rubric for scoring funding requests be created.
A motion was made by Thomas, seconded by Treasurer Flowers, to adopt the one year plan as presented by the planning committee. The motion carried by unanimous vote.
A motion was made by Thomas, seconded by Clark, to adopt the three year plan as presented by the planning committee. The motion carried by unanimous vote.
New Business
Williamson inquired about how the changes to managed care will affect the agencies clients. A brief discussion followed.
III. 18-3118 Centerstone Letter of Support request
Sime explained the need for a letter of support from the board. The board discussed the draft letter presented. They requested some changes to the wording and Thomas offered to make the changes and email them by the end of the week.
A motion was made by Clark, seconded by Treasurer Flowers, to approve submitting a letter of support to Centerstone for their grant, pending the requested changes being made. The motion carried by unanimous vote.
IV. 18-3119 Discuss potential of agency assignments The board discussed the goal of each board member adopting a funded agency and increasing the number of board members from 7 to 9. The board would like to know the meeting dates and times of each agency. They would also like to have a list of what they would do if they "adopted" an agency.
Adjourn
Willis moved and Thomas seconded to adjourn, motion carried.
https://www.jacksoncounty-il.gov/Home/Components/MeetingsManager/MeetingMinutes/ShowPrimaryDocument/?minutesID=3583&isPub=True&includeTrash=False
Want to get notified whenever we write about
Jackson County 708 Board
?
Next time we write about Jackson County 708 Board, we'll email you a link to the story. You may edit your settings or unsubscribe at any time.
Sign-up for Alerts
Organizations in this Story
More News