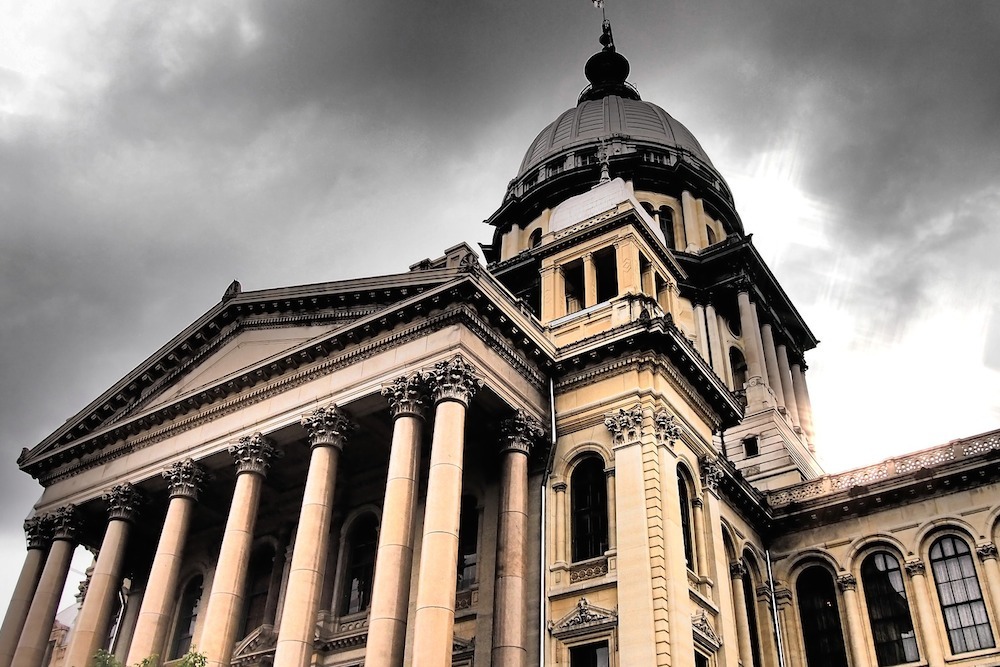 Illinois House Minority Leader Jim Durkin (R-Western Springs) is urging Democrats in Springfield to work with his party to formulate reforms to get Illinois back on track.
Standing with state Reps. Patricia Bellock (R-Hinsdale), Tom Demmer (R-Dixon), David Reis (R-Willow Hill), Grant Wehrli (R-Naperville), and Daniel Brady (R-Normal), Durkin called out Democrats at a press conference on Tuesday.
"Here we are, officially past the halfway point of the spring legislative session, and what do we have to show for it? Let's be honest: not much," he said. "Here in the House, the majority Democrat has been completely unwilling to work with us on negotiating a balanced budget with reforms to put our state back on the right track."
Durkin lauded the efforts of Republicans to move forward with reforms in property taxes and redistricting, but said they got little support from Democrats.
"Just two weeks ago, a number of our members stood here in the Blue Room calling for us to begin the work of addressing the issue of property taxes, which for many members is the No. 1 issue facing their constituents," he said. "Since then, we've seen and heard nothing from Democrats. The next day, another group of our members called for the need for redistricting reforms -- not only very popular with Illinoisans but one that restores accountability between elected officials and constituents. Since then, we've seen and heard nothing from Democrats."
A main point of contention for Durkin was the comprehensive pension reform plan that many House Republicans voted for and that was supported by Gov. Bruce Rauner. It stalled in the Capitol.
"Last week, 25 of my colleagues and I filed comprehensive pension reform legislation that would provide significant savings for taxpayers and give the Chicago Public Schools $215 million for a one-time pension parity payment," he said. "Again, we have heard nothing from majority Democrats in Springfield."
Durkin pointed out two senators in particular: Don Harmon (D-Oak Park) and Daniel Biss (D-Skokie), whom he said projected that there will not be a budget until 2019.
"Does that mean that they have thrown in the towel, and they would rather let the state of Illinois sink further?" Durkin asked. "I am absolutely troubled and very discouraged of hearing that yesterday. We need to keep working. We've got time to get this done, but as we kick off this week I am asking our colleagues in the majority party to work with us -- work with us on passing a balanced budget with reforms. We can do it and we can do it now."
Durkin said Republicans are very willing to compromise.
"We showed that last week that we are not afraid to put votes on a very difficult issue: Twenty-six votes for pension reform," he said. "That's our proportionate share if we work on a structured roll call. That's what we do. That's how you negotiate."
Durkin argued that everyone must move forward together or the state will see the same contentious cycle of apathy.
"Simply raising taxes and increased spending without any reforms didn't work then and it won't work now," he said. "We need to actually reduce spending, demand property tax relief and include reforms to grow jobs and help our economy. As I said in January to the speaker, I am prepared to work with him on every issue; every issue that is a priority to him we will negotiate with him … but he must respect the priorities of our side of the aisle. That's what adults do."