Makanda Board of Trustees review treasurer's report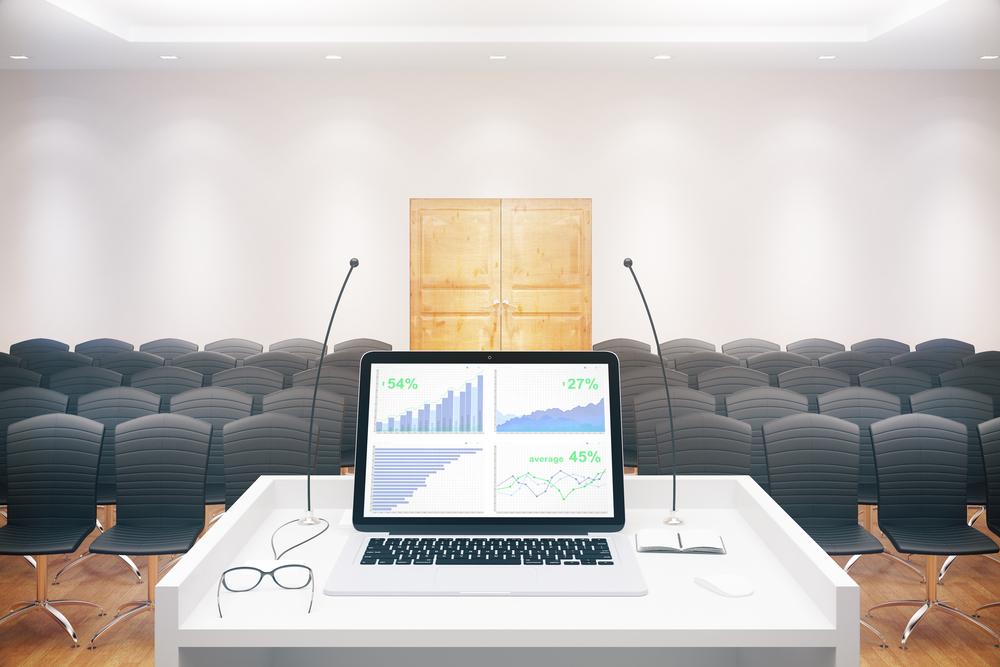 The village Makanda Board of Trustees met July 5 to review treasurer's monthly report. | File photo
The village Makanda Board of Trustees met July 5 to review treasurer's monthly report.
Here is the meeting's agenda, as provided by the board:
Village of Makanda
P. O. Box 99
Makanda, Illinois 62958
Board Minutes
July 5, 2016
PLEDGE OF ALLEGIANCE
CALL TO ORDER: Regular meeting of the Board of Trustees was called to order at 7:00 p.m. by
President Tina Shingleton.
ROLL CALL: Clerk called the roll of the Village Board: Trustees Hilliard, Dalton, Wolff, Baker, Ross, and Allen present.
APPROVAL OF MINUTES: President asked for a motion to approve the minutes of the last meeting. Motion made by Trustee Ross to accept the minutes. It was seconded by Trustee Allen. Voice vote. All members present at roll call voted yes. Motion carried.
CITIZEN'S HEARING: Joe McFarland has made Eclipse Banners, for sale at $67.00 a piece.
PETITIONS & COMMUNICATIONS:
President:
Spoke with IDOT resident engineer, John Eaton, for an update on the Makanda Road over Drury Creek Project on July 1. There is another delay with the railroad. The equipment needed by the railroad has been delayed for the next phase of the project. It should be delivered in the next couple of weeks.
An email was received from SIH Foundation advising us that bikers will be driving through our area for the Huck's Ride for the Fund on Saturday, July 9. The poker run will begin and end at Black Diamond Harley-Davidson in Marion with card draws at Huck's in Carterville, Giant City State Park, and Fern Clyffe State Park in Goreville and Farmer's State Bank in Harrisburg.
Correspondence received from the Illinois State Board of Education to increase awareness of the Summer Meals program and provide the information to eligible children and their families. Summer Meals provides nutritious meals free to eligible children ages 18 and under when school is out. Locations can be found at http://www.fns.usda.gov/capacitybuilder.
A resident on McGuire Road called and advised that there is a hole at the entrance to McGuire Road off US 51. President checked the road and then called Zach to check. The hole was 3 to 4 inches in diameter. President and Road Supervisor agreed it was a repair that needed to be addressed by IDOT and not the Village. President contacted IDOT and spoke with Operations Supervisor, Brandon Hill on June 21. He checked out the hole and advised me they would fill it in and keep watch at this point. They could not determine if there was an old culvert underneath or why it was open.
Greg and Karen Dunn would like to place posts and a rope fence on the east side of Wiley Lane to keep people from doing donuts in the road and driving on their lawn. The rope fence would be at the village right-of-way. Greg always keeps the east side mowed right up to Wiley Lane. The water line runs on the east side of the road as well. They would also like to place a V fence as you turn on Wiley Lane. Board discussed an agreed this would not interfere with maintenance of Wiley Lane and Dunns could proceed with their request.
A letter was received from Claims Management Resources regarding bill we previously received regarding bill for repair of phone lines on Rowan Road. President called and left message on 6/21 but has not received a response. Trustee Wolfe suggested having legal counsel draft a letter to collection agency since a letter was previously sent in December. It was also noted that repaired phone lines were placed back in road ditch.
Decals were ordered and picked up from Babb signs. Mr. Babb had to charge $40 each for the two 16 in. truck decals instead of $30 each so the total charge was $155 instead of $135. President approved increase of charge.
Email received from Joe McFarland on June 20. At a recent eclipse planning workshop at SIU he met with Calvin Stearns of the Illinois Law Enforcement Alarm System. He asked Mr. Stearns if he would be willing to visit an upcoming Village meeting and give an overview of how the village can help coordinate planning in 2017. He has tentatively penciled in August 2 and may attend our meeting. It was suggested that Mr. Stearns meet with the Eclipse Committee and they report to the Board. Joe will talk with him and let us know.
Correspondence and email received from the President and Vice President of People for a Safer America regarding facts about gun regulations and laws and asking that we contact our state and federal legislators and ask them to support common sense gun laws. This is in response to the recent gun violence in Orlando.
Two drafts were received from legal counsel that have been adopted by non-home rule communities in regard to animal control. These do not include language to deal with vicious dogs. The Board chose Draft 1 to have legal counsel draft an Ordinance.
President received a letter from IDOT stating that appropriate funding for any joint funding between any agency and the Illinois Department of Transportation for local projects administered by any agency involving state and/or federal funds is not available and no reimbursement would be made for work performed after June 30 2016. This should not affect the Village as we do not have any projects pending.
President was advised that the Board may be approached to take over roads in Magnuson Subdivision.
CLERK: Recorded Man Hours for the month of June 2016
TRUSTEES: Trustee Hilliard informed the Board that Ameren has fixed the street lights that were out. He also distributed copies of the Road Report to Board members who wanted them. Trustee Wolff reported that Jesse Rowan did dig a ditch at the culvert on McGuire, where a pool of water usually forms. This has helped a bit with the ongoing drainage problem. However, the culvert still needs to be cleaned out. Trustee Wolff reported that he has been trimming limbs on the McGuire Rd. extension and now needs a Village truck and Street and Road crew member to remove the limbs. Additional trimming needs to be done but can wait until the weather gets cooler. Trustee Baker told the Board that he had submitted his letter of resignation to the President, and that he had enjoyed his time on the Board. Trustee Ross inquired when Cleanup Day would be held. The Board discussed the issue and it was decided that Cleanup Day will be held September 24, 2016. The President will post flyers and reserve dumpster. Trustee Ross reported that Community Center will be sprayed for bugs this week. Checklist for cleaning up after a rental event at the Community Center has been helpful. Trustee Ross reported Baptist Hill, and Bost Monument need to be cleaned up and sprayed for weeds. There are limbs on Heern St. that need to be trimmed; and there is a hole in the road on Crackers Neck that needs to be fixed. Tom Rosenthal stated that he has started spraying for weeds in that area. Trustee Ross has received a rental check for the Community Center that combined the deposit and rental fee on the same check, they should be separate. Trustee Ross will call they party involved and ask how they want to resolve the issue. Trustee Allen will be the contact person for anyone responding to the ad to sell the truck and spreader, surplus Village property. President will provide information for the ad. Board recommended the ad be place in the Trader and /or Farm Bureau publications. Asking price was set at $3,000.
FISCAL MATTERS:
Treasurer's Report: Treasurer reviewed the monthly report. Trustee Allen made a motion to accept the Treasurer's report, it was seconded by Trustee Ross. All present at roll call voted yes. Motion carried.
Bills Payable: Trustee Allen made a motion that we pay the bills. Trustee Ross seconded the motion. All present at roll call voted yes. Motion carried.
REPORTS OF STANDING COMMITTEES:
Finance Committee:
Ordinance Committee:
Street and Road Committee: Approval of bid from Illini Asphalt – Total amount of bid for Motor Fuel Funds (Poplar Camp, Midway, and Church Street) is $13,898.025. We cannot go over $20,000 without a bid. Penninger Asphalt bid $7,390.00 to oil and chip Hartline Road using General Fund money. This would put us over by $1,288.25. Illini Asphalt would charge $4,439.76 which would total $18,338.01 for oil and chipping. President asked for a motion to approve the bid from Illini Asphalt to oil and chip part of Poplar Camp Rd., Midway Rd., and Church Street. This money will come out of the Motor Fuel Tax. Trustee Wolff mad a motion to accept the bid from Illini Asphalt, it was seconded by Trustee Allen. Voice vote. All present at roll voted yes. Motion carried. Oil and chipping Hartline will be billed separately and come out of the General Fund. Trustee Hilliard reported that Penninger should be starting to work on Misty Meadows and McGuire this week. President will continue to research what the law says about replacing guard rails. Trustee Hilliard will place order for two Speed Limit 20 signs and steep incline sign to be placed on Baptist Hill. Street and Road will need to prepare the roads before oil and chipping can be done. Culvert at Gary Hefler's driveway on Poplar Camp Rd. is washing and needs some work done on it with Rip Rap.
Subdivision Committee:
Insurance Committee:
REPORTS OF SPECIAL COMMITTEES:
Emergency Disaster Committee:
Special Events Committee:
Eclipse Committee: An Eclipse Committee was established. President, Trustee Ross and Village Clerk volunteered to serve on the Eclipse Committee. Eclipse Committee will be meeting July12th at 6 p.m. Village Hall. President will post flyers about the meeting.
ORDINANCES AND RESOLUTIOINS:
EXECUTIVE SESSION:
UNFINISHED/OLD BUSINESS: Clerk distributed information regarding the playground inspection, and the improvements the Village needs to make. Trustee Ross reviewed several of the changes that need to be done, within 60 days, or the Village would have to submit a plan and timetable for completion. Board discussed the changes that need to be made, and will develop a plan for purchasing new equipment. The Board will need to confirm the property lines of the playground. Clerk and Trustee Ross will meet with Jesse to review the work to be done. Trustee Ross reminded the Board that the handicap parking signs need to be updated.
NEW BUSINESS:
ANNOUNCEMENTS:
ADJOURNMENT: Motion by Trustee Ross that the meeting be adjourned, seconded by Trustee Allen. Voice Vote: All members present at roll call voted yes. Motion carried. Meeting adjourned at 9:27 p.m.
Leslie Yambert, Village Clerk Tina Shingleton, President
Want to get notified whenever we write about
Village of Makanda
?
Next time we write about Village of Makanda, we'll email you a link to the story. You may edit your settings or unsubscribe at any time.
Sign-up for Alerts
Organizations in this Story
More News