City of Herrin City Council met April 22.
Here is the agenda as provided by the council:
CALL TO ORDER____STEVE FRATTINI, MAYOR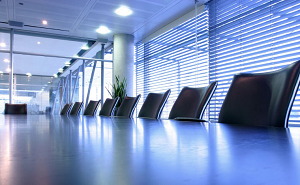 PRAYER: DEREK LEVINS, FIRST CHRISTIAN CHURCH
PLEDGE OF ALLEGIANCE
ROLL CALL________ SHELLY HUGGINS, CITY CLERK
PUBLIC COMMENT: Anyone who wishes to address the Council may request to be recognized at this time. When recognized, please state your name. Statements are to be limited to three (3) minutes in durations.
MINUTES OF THE REGULAR MEETING: APRIL 8, 2019
MINUTES OF BUDGET PUBLIC HEARING: APRIL 8, 2019
TREASURER'S REPORT________CARL GOODWIN, TREASURER
BUDGET OFFICE REPORT______CARRIE CRAVENS, BUDGET DIRECTOR
CODES & ANIMAL CONTROL ____ROBERT CRAIG, ADMINISTRATOR
PUBLIC WORKS_______________BILL SIZEMORE, CHAIRMAN
_______________TOM SOMERS, DIRECTOR
PUBLIC IMPROVEMENT_________MARILYN RUPPEL, CHAIRMAN
PUBLIC SAFETY ______________QUINN LAIRD, POLICE CHIEF
______________SHAWN PRIDDY, FIRE CHIEF
_______________DAVID SHOEMAKE, CHAIRMAN
FINANCE: Authorize accounts payable ____PAUL YORK, CHAIRMAN
INSURANCE___________________SHEILA AHLGREN, CHAIRMAN
LIAISON – HERRIN LIBRARY______MARILYN RUPPEL
LIAISON – HERRIN CIVIC CENTER___SCOTT KINLEY
OLD BUSINESS:
NEW BUSINESS:
1. Road Closure – River to River Corvette Show, May 11, 2019 – E. Monroe from 13th to 14th and N. 14th from E. Monroe to E. Madison.
2. Road Closure – Southside Lumber Car Show, June 8, 2019 – E. Cedar from Park Ave to 14th.
3. Resolution 4-2019 Herrinfesta Italiana Parade
4. Resolution 5-2019 Herrinfesta Italiana Road Race
5. Appoint John Yates to Fire Pension Board for 3 year term ending May 14, 2022.
6. Proclamation – Municipal Clerk's Week
7. Proclamation – National Day of Prayer
8. Authorization for Improvements at the Herrin City Cemetery.
9. Participation with Herrin Park District for Annual Fireworks.
10. Ordinance 8-2019 Amend Chapter 38, Article II, Section 1(F,H,L & N) of the Revised Code of Ordinances.
11. Agreement – AMS LLC.
12. Appoint Paul Haynes Full Time Firefighter.
13. Shelly Huggins, City Clerk administers oath to Paul Haynes, Full Time Firefighter.
MAYOR:
COUNCIL:
ADJOURN:
http://www.cityofherrin.com/wp-content/uploads/2019/04/Agenda-of-Regular-Meeting-042219.doc