Jackson County Board of Trustees met November 21.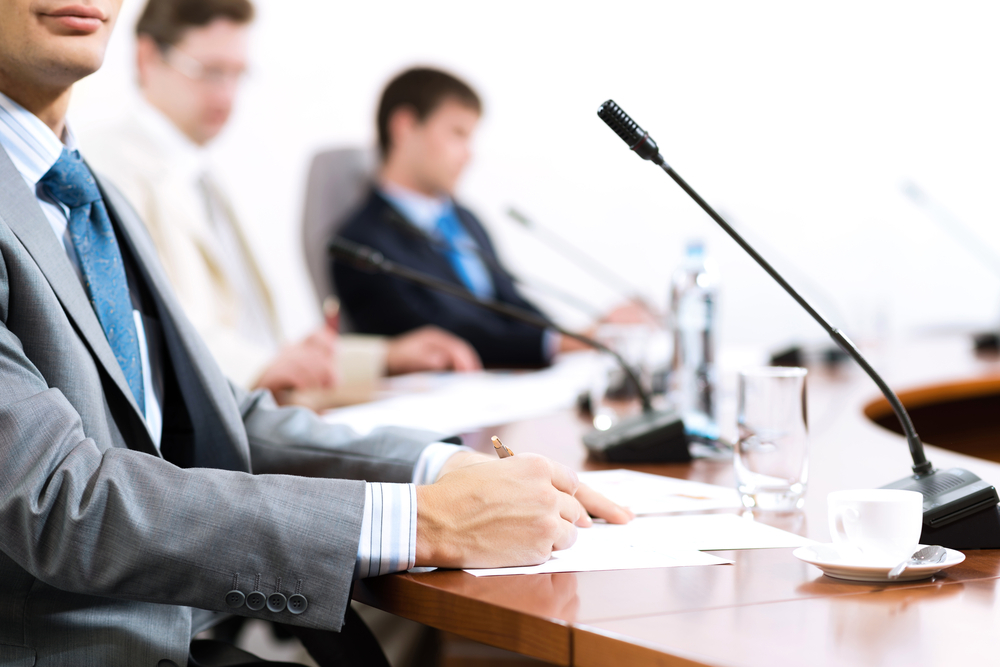 Jackson County Board of Trustees met Nov. 21.
Here is the agenda provided by the Board:
Invocation
Call to Order
Pledge of Allegiance
Roll Call
Recognition of Visitors
Citizen Comments
Communications
Agency Reports
Chairman Report
Approval of Consent Agenda
I. 17-2956 October 17, 2017 Minutes
II. 17-2957 Sheriff's Office Surplus Property Declaration
III. 17-2958 Resolution 2017-29 Concerning Electronic Filing
IV. 17-2959 Cyber Liability Insurance
V. 17-2960 Payment of County Monthly Claims in the amount of $271,041.74
VI. 17-2961 Board Members Travel Reimbursement in the amount of $5,071.64
VII. 17-2963 Delinquent Tax Resolution 2017-30 Parcel# 05-05-383-008, 009
VIII. 17-2964 Delinquent Tax Resolution 2017-31 Parcel# 05-17-454-020
IX. 17-2966 Delinquent Tax Resolution 2017-32 Parcel# 13-30-102-004
X. 17-2965 Delinquent Tax Resolution 2017-33 Parcel# 14-04-360-019
XI. 17-2967 Delinquent Tax Resolution 2017-34 Parcel# 14-04-479-005, 006
XII. 17-2968 Delinquent Tax Resolution 2017-35 Parcel# 14-04-482-010, 011
XIII. 17-2969 Delinquent Tax Resolution 2017-36 Parcel# 15-15-152-001, 002
XIV. 17-2970 Delinquent Tax Resolution 2017-37 Parcel# 15-16-407-015
XV. 17-2971 Delinquent Tax Resolution 2017-38 Parcel# 19-27-355-056
XVI. 17-2972 Delinquent Tax Resolution 2017-39 Parcel# 14-04-363-012
XVII. 17-2973 Delinquent Tax Resolution 2017-40 Parcel# 14-04-402-002
XVIII. 17-2974 Payment of Ambulance Service Monthly Claims in the amount of $45,641.43
XIX. 17-2975 Contract Renewal for PhysioControl Health EMS electronic patient care record (ePCR) Software, pending budget approval and legal review
XX. 17-2976 Payment of Highway Monthly Claims in the amount of $1,301,492.59
XXI. 17-2977 Resolution 2017-41 Salary of County Engineer
XXII. 17-2978 2018 Renewal of Southern FS Inc. Fuel Supply Contract
XXIII. 17-2979 Request for Matching Funds for Vergennes Township-Rath Road
Standing Committee Reports
Executive Committee
XXIV. 17-2980 Opioid Litigation
XXV. 17-2981 Appointments
a. Southern Illinois Airport Authority
b. Jackson/Union Regional Port Authority
c. SIMPO
Finance & Administration Committee
XXVI. 17-2982 Health Insurance Stop-loss Renewal
XXVII.17-2983 Worker's Compensation Renewal
XXVIII.17-2985 Discussion of and Payment of Health Insurance Claims
Legislative & Public Safety Committee
Real Property Committee
Special Committee Reports
Executive Session
Old Business
New Business
XXIX. 17-2984 Illinois Bicentennial Flag Raising Ceremony
Recess
http://www.jacksoncounty-il.gov/Home/Components/MeetingsManager/MeetingAgenda/ShowPrimaryDocument/?agendaID=2630&isPub=True&includeTrash=False
Want to get notified whenever we write about
Jackson County Board of Trustees
?
Next time we write about Jackson County Board of Trustees, we'll email you a link to the story. You may edit your settings or unsubscribe at any time.
Sign-up for Alerts
Organizations in this Story
Jackson County Board of Trustees
More News