Jackson County Board of Review met September 25.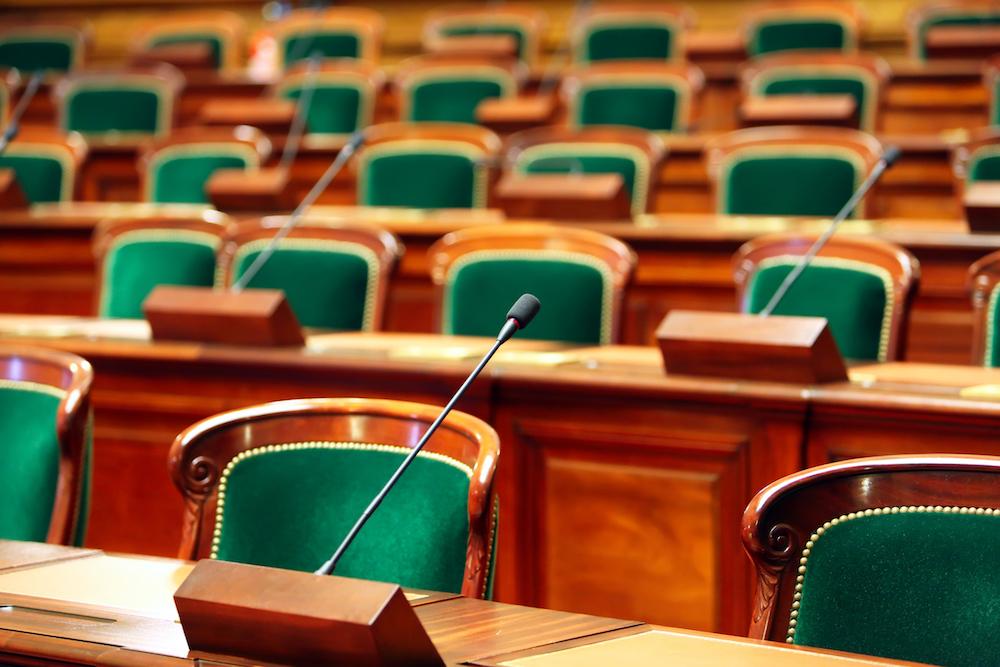 Jackson County Board of Review met Sept. 25.
Here is the agenda provided by the Board:
Call to Order
Approval of Minutes
Appeals
Certificate of Errors
38414-04-409-007 Dysart, J Exemption
444 02-11-200-009McCormick, J Double assessment
445 04-02-100-003KHC Mineral assessment
446 04-03-701-001KHC Mineral assessment
447 04-14-200-002Schafer, K Exemption
448 05-07-200-003SIU Foundation Exemption
449 05-07-200-005SIU Foundation Exemption
450 05-08-101-013SIU Foundation Exemption
451 05-12-300-006Humphreys, B Exemption
452 08-05-400-007Bump, R Exemption
453 08-34-300-010Chambers, L Exemption
454 09-06-300-009Nigh, J Exemption
455 09-20-300-030McLaughlin, B Exemption
456 09-32-401-002Ellis, J Exemption
457 09-32-484-004Mitchell, S Exemption
458 10-20-237-009Hicks,R Exemption
459 10-20-281-006Daniels, D Exemption
460 12-15-327-008Twenhafel, C Exemption
461 12-26-200-006Twenhafel, M Exemption
462Void
463 14-05-178-013Brunton, D Exemption
464 14-19-100-007Etherton, M Exemption
465 14-26-200-013Vaught, L Exemption
466 14-34-300-001Jennings, Exemption
467 14-36-103-005Knop, R Remove MH
468 15-16-405-003Brandon, V Exemption
469 15-19-302-016Reddy, P Exemption
470 15-20-254-001Intravaia, T Exemption
471 15-20-401-015Fox, R Exemption
472 15-21-210-014Lewis, M Exemption
473 15-21-227-026Neeley, T Exemption
474 15-21-306-001Bell, J Exemption
475 14-15-276-007Smith, S Exemption
476 15-22-155-007Przygoda, D Exemption
477 15-22-183-010Anduze, C Exemption
478 15-23-376-012Kenneth, P Exemption
479 15-27-151-022Vine Church Exemption
480Void
481 15-21-206-016Simon, E Vacant land
482 18-28-101-010Penrod, D Exemption
483 19-02-353-002Broom, W Exemption
484 19-13-378-003Starkweather, G Exemption
485 19-12-451-001Stoncius, R Exemption
486 14-22-200-002Hagler, J Exemption
487 19-05-276-010Bryant, T Exemption
488 15-02-226-012Chalem, S Exemption
489 16-25-253-027Younther, M Remove Drainage
Pending PTAB
Discussion of any cases currently at PTAB level.
Old Business
New Business
Public Comment
Recess
http://www.jacksoncounty-il.gov/Home/Components/MeetingsManager/MeetingAgenda/ShowPrimaryDocument/?agendaID=2570&isPub=True&includeTrash=False
Want to get notified whenever we write about
Jackson County Board of Review
?
Next time we write about Jackson County Board of Review, we'll email you a link to the story. You may edit your settings or unsubscribe at any time.
Sign-up for Alerts
Organizations in this Story
Jackson County Board of Review
More News