Unity Point Community Consolidated School District 140 Board met August 10
Unity Point Community Consolidated School District 140 Board met August 10.
Here is the agenda as provided by the board: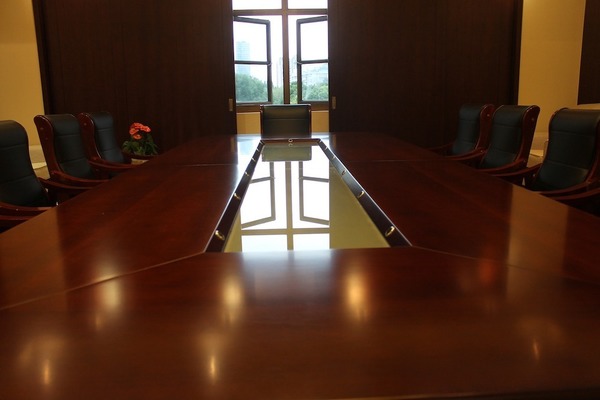 Roll Call
Approval of Agenda
Approval of July 20, 2017 Regular Meeting Minutes
Approval of Consent Agenda
*Approval of Bills
*Presentation of Financial Reports
*Correspondence
-2017/2018 IASB Calendar of Events
Recognition of Guests and Visitors/Public Comment
The Board of Education welcomes the audience to make public or employee comments. The Board has set aside time in the agenda specifically for this purpose. Pursuant to Board Policy 2.230, each speaker shall be limited to a 5-minute presentation.
Please be aware that, while this is the time for the public to express its opinions and/or concerns, the Board may or may not comment regarding public presentations. If a matter of public comment warrants discussion or action of the Board of Education, such discussion or action will be added to the agenda for a future meeting.
State Budget Update
*On Tuesday, August 1st
Governor Bruce Rauner made revisions to SB 1 through use of an amendatory veto. The Senate then read the veto message into the record thereby starting the clock on the constitutional time limit to take action. The Senate must act within 15 days. The sponsor can file a motion to accept the Governor's changes, or to override the veto. Both the Senate and House of Representatives have adjourned without setting a date to return to the Capitol. Pressure is mounting due to the prospect of not having a funding stream in place for elementary and secondary schools as the new school year is about to begin.
The legislature can accept the Governor's changes to SB 1 and the bill will become law as revised; or it can override the Governor's veto and the bill will become law as originally passed. Either one of these motions would require a 3/5 majority vote for approval. If a motion would fail, or if no action is taken, SB 1 in its entirety would be dead. If an agreement is reached, the compromise language could be amended onto a completely different bill, or set of bills. In that case, no action would need to be taken on SB 1.
Further information will be provided at the meeting.
FY17 End-of-Year Reports
*Mr. Laser will provide a review of the enclosed financial analysis of the following three programs for the 2016-2017 school year:
1. School Breakfast/Lunch Report
2. Kidz Klub Report
3. Transportation Report
Transfer of Interest from Bond and Interest Fund to Building Fund
*Interest earnings in the amount of $648.96 needs to be transferred from the Bond and Interest Fund to the Operations & Maintenance Fund. Mr. Laser will provide further information at the meeting.
Presentation of Tentative Budget for FY18
*The FY18 TENTATIVE budget is enclosed for your review. It will remain on review until the Budget Hearing on Thursday, September 21, 2017. Mr. Laser will provide further explanation of the budget process during the meeting. Should you have any questions or concerns, please contact Mr. Laser.
Adopt Resolution for Public Hearing for FY18 Budget
*The board will need to adopt the enclosed resolution for a public hearing to review the proposed budget.
The Budget Hearing is scheduled for Thursday, September 21, 2017 at 6:00 p.m. at the Unity Point School Library.
Official Employment of Personnel
*Per last month's approval to hire remaining staff as needed, the administration recommends the official employment of the following individuals:
1. Kristen Krohn---Kindergarten Teacher
2. Eden Gomez---Birth-to-Three Program Aide
3. Andrew Mikulay---Assistant Baseball Coach
Approval to Employ Ancillary Staff as Needed
*Authorization is requested to employ ancillary personnel (teacher aides, EOC aides, bus driver, extracurricular positions, etc.) as needed and until recommended for board approval during the September board meeting.
Tri-County Secondary Transitional Experience Program (STEP)
*Denise Jones, Transition Specialist, has contacted Unity Point about the possibility of participating in the STEP program for the 2017-2018 school year. STEP is a training/placement program that helps students with disabilities prepare to transition to employment and community participation during and after high school. If approved, a Carbondale High School student would be assigned to Unity Point to assist with custodial/maintenance work. The program is of no cost to Unity Point as it is funded in its entirety through Carbondale High School and the Tri-County Special Education Cooperative. We have had successful experiences with the program the past couple of school years and benefited greatly from the assistance.
The administration recommends participation in the STEP program for the 2017-2018 school year.
Administrative Update
*2017-2018 Enrollment/Registration Figures (as of 8/4/17)
*2017-2018 Continuous Improvement Committee School-Wide Master Calendar
*Eclipse Update
UPEA Remarks
Administrative Remarks
*Back-to-School Information
*IASB/Board/Community Retreat---August 12, 2017---8:30 AM to 12:00 PM
Board Remarks
Adjournment
http://www.up140.org/board/Shared%20Documents/Forms/AllItems.aspx
Want to get notified whenever we write about
Unity Point Community Consolidated School District 140 Board
?
Next time we write about Unity Point Community Consolidated School District 140 Board, we'll email you a link to the story. You may edit your settings or unsubscribe at any time.
Sign-up for Alerts
Organizations in this Story
Unity Point Community Consolidated School District 140 Board
More News