Illinois Heartland Library System Executive Committee met Jun 15.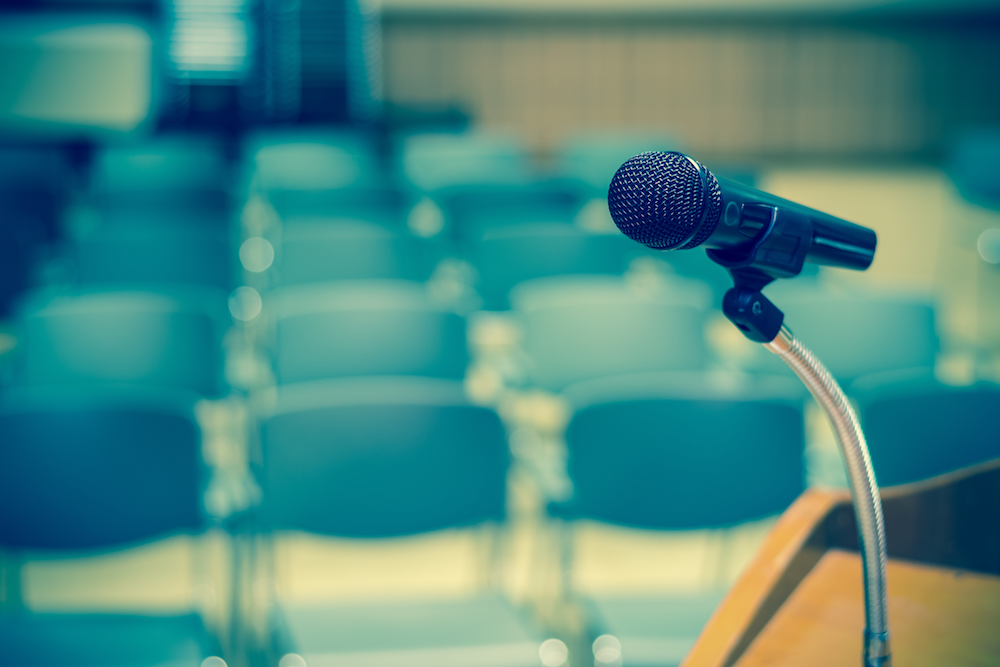 Illinois Heartland Library System Executive Committee met June 15.
Here is the agenda provided by the Committee:
Roll Call Sandy West
– Present Sarah Isaacs – Present
Tina Hubert – Absent, excused
Geoff Bant – Present, exits meeting at 11:17 a.m.
Sara Zumwalt – Present
Ohers present: Leslie Bednar
Public Comment - None
Approval of May 15, 2017 Minutes - Geoff Bant motion to approve. Sara Zumwalt second. Motion carried.
SHARE Update - Leslie Bednar reported the SHARE Circulation Committee pilot project for common loan rules. Currently seeking libraries to participate in project.
Administrative Updates Accounting and Human Resources - Staff are preparing files for FY2017 audit field work that begins July 24.
IT - Troy Brown preparing draft Request for Proposal seeking IHLS website redesign.
Facilities and Operations - Operations managers and director updating driver and sorter training procedures. Work initiated on landscape improvement at Champaign office.
Membership and Grants – Two additional public libraries to sign up for full SHARE membership under WalMart grant. Recent libraries visited include: Zeigler Public Library West Union District Library, and South County Public Library District (Brussels). Cutler Public Library and Witt Township Memorial Library have indicated desire to join SHARE, however can not sustain membership even with WalMart grant assistance.
Administration - Staff continue to work on records integration (files from four different office locations) as we prepare for records retention project. Recommendation to board at June meeting for destruction of closed meeting recordings. LeslieBednar participating in RAILS Board Consortial Model Working Group.
Open Meetings Act Compliance - None
Committee Updates Advocacy - Sandy West reported the committee met with Laura Huth (DoGood Consulting) to review background data as she prepares for July board training.
Budget and Finance – Sandy West reported (for Tina Hubert) committee met yesterday and approved bill payments for May. Also recommended employee ancillary insurance coverage offered by Humana.
Facilities and Operations - Sarah Isaacs reported the June 12 meeting brief, and to be continued June 16.
Membership and Policy – Sara Zumwalt reported the committee did not meet this month.
Personnel – Geoff Bant reported the committee did not meet this month.
Unfinished Business IHLS Board Training – Location for training is Keller Convention Center in Effingham. Coffee at 9:30, with meeting from 10 a.m. to 3 p.m., with a working lunch.
Board Nomination Committee
Sarah Isaacs requested Sara Zumwalt and Sandy West join her to form committee. Together, they will present slate of officers to board at July meeting.
New Business Delivery Survey: Executive Summary -Leslie Bednar provided overview of FY2017 delivery survey results. Approximately 40% of member libraries participated.
June Board Meeting Agenda -Committee discussed various elements of proposed June board meeting agenda.
Public Comment -None
Announcements - Sandy West reminded committee members of upcoming events.
Adjournment – Sarah Isaacs motion to adjourn, Sara Zumwalt second. Motion carried. Adjourned at 11:42 a.m.
http://www.illinoisheartland.org/sites/default/files/meetings/minutes/DRAFT%20Minutes%20Exec%20Comm%2006-15-17.pdf
Want to get notified whenever we write about
Illinois Heartland Library System
?
Next time we write about Illinois Heartland Library System, we'll email you a link to the story. You may edit your settings or unsubscribe at any time.
Sign-up for Alerts
Organizations in this Story
Illinois Heartland Library System
More News