City of Carbondale Liquor Advisory Board met May 24.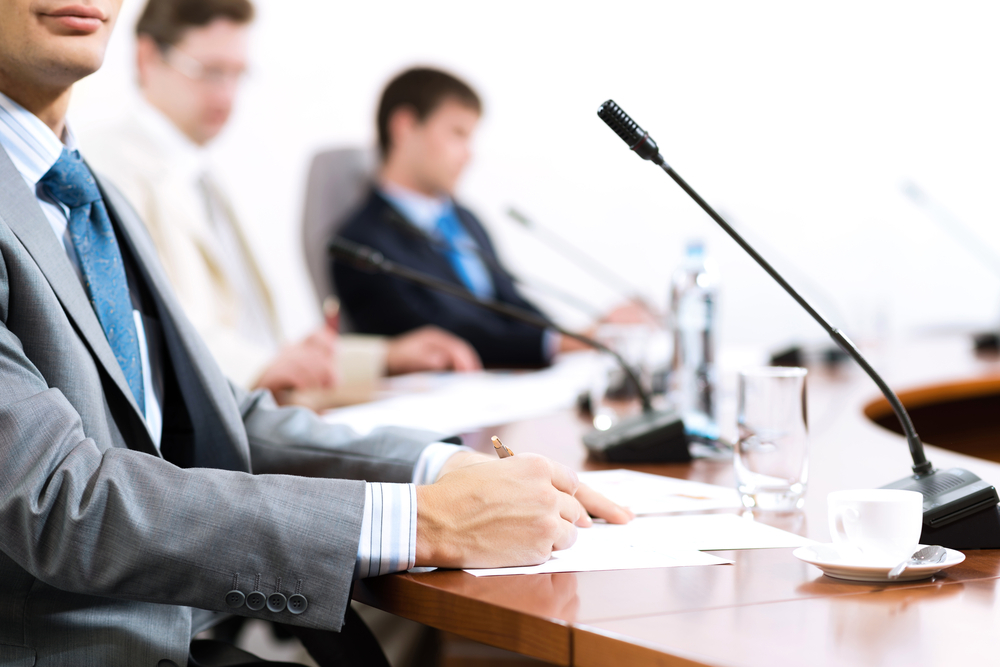 City of Carbondale Liquor Advisory Board met May 24.
Here is the minutes provided by the Board:
The City of Carbondale's Liquor Advisory Board held a meeting on Wednesday, May 24, 2017, in Room 112 of the Carbondale Civic Center, 200 South Illinois Avenue. Vice Chair Mills called the meeting to order at 5:30 p.m. with the following-named members of the Board present/absent:
1. Roll Call
Present: John Mills, Steve Payne, Tasis Karayiannis, Donald Monty, and David Cisco
Absent: Mark Robinson
A quorum was available to take action on the agenda items. City Staff present for the meeting included City Clerk Jennifer Sorrell, Deputy Chief Stan Reno, Lieutenant Matt Dunning, Building and Neighborhood Services Manager John Lenzini, and Fire Inspector Tom Manis.
2. Approval of Minutes from February 2 and April 6, 2017
D. Monty moved, T. Karayiannis seconded, to approve the minutes of February 2 and April 6, 2017. Vote: All voted aye; motion declared carried.
3. Review of Third Quarter Reports for license year 2016-2017
There was discussion about smoking in the Elks, which department or government entity is responsible for enforcement, the infrequent occurrence of this violation, and suggestions for how to deal with this in the future. Inspector Manis noted that during the reinspection, the smoking paraphernalia had been removed from the facility. Board members then requested details on other violations such as building damage, blocked or locked exit doors, and sales of alcohol to a minor (as opposed to a drunkard). D. Cisco moved, D. Monty seconded, to accept and forward the Third Quarter Reports to the Local Liquor Control Commission. Vote: All voted aye; motion declared carried.
4. Consideration of Liquor License Renewal Applications for License Year 2017-2018
The Board noted the change of classification for Pagliai's and asked about the package liquor option which allows sales of alcohol in their original package with the purchase of an entrée. There was a recommendation that the Liquor Commission not authorize those licenses which have not submitted the Business Data Report until that documentation is provided.
Key West's sales percentages were discussed as they are not meeting the minimum liquor revenue requirements for a Class B2 license and did not meet them last year. The owner had indicated that due to the gaming demand at Key West, he was opening up a new Class B3 location (Reel Lucky) to draw those customers to the video gaming establishment. Reel Lucky began operations in February 2017. It was suggested that for the next six months, the business owner submit the same data which would appear on the business data report to keep an eye on those percentages. The Clerk noted that it was also possible to request an audit. The Board remarked on the other B2 licenses which do not seem to have an issue with meeting the liquor percentage requirement.
The Board inquired about how violations would be adjudicated for those locations which sold alcohol to a minor and allowed underage video gaming. The Illinois Liquor Control Commission, Local Liquor Control Commission, Illinois Gaming Board, and First Judicial Circuit Court could hear those charges, but the local charges will not be sent to court, but rather be heard by the Local Liquor Control Commission. Those charges which are pending will not be taken into consideration with the renewal process. Other outstanding items listed in the spreadsheet were reviewed, and there was a discussion regarding lapsed insurance certificates. The Clerk affirmed that those licensees which have not submitted their tax returns would not receive their liquor licenses until their accounts are brought current.
D. Monty moved, T. Karayiannis seconded, to recommend that the Local Liquor Control Commission approve all liquor license renewal applications subject to correction of all outstanding items, subject to any outstanding taxes being paid, and that Key West be required to submit periodic reports to the City over the next six months to demonstrate compliance. All voted Aye. Motion declared carried.
5. Application for a Class A2 liquor license from Don Sol Inc. d/b/a Don Sol Inc. at 715 North Giant City Road
Estrella Godinez and Leanna Godinez were present to respond to Board questions. Estrella indicate that the business location will be in the former Fujiyama location and that there would be no live entertainment. The Board requested clarification on what appeared to be a conflicting response on question 20. Estrella Godinez explained that while she is involved with other restaurants holding liquor licenses, each business is owned by a different corporation. She has over 10 years of experience with food and alcohol business. It will be at least four weeks before the new location opens.
T. Karayiannis moved, D. Cisco seconded, to recommend approval of the application for a Class A2 license for Don Sol Inc., contingent upon receipt of all outstanding items. Vote: All voted aye; motion declared carried.
6. Discussion of a proposed Class D sub classification for Senior Living Facility
The Board noted that there was unlikely to be any issues with underage consumption at such a facility, that the language was sufficiently restrictive, and the license made sense for the residents who will live there.
D. Monty moved, D. Cisco seconded, to approve the text change for the subclassification D3. Vote: All voted aye; motion declared carried.
7. Citizens' Comments - None.
8. Adjournment - Meeting adjourned at 6:28 p.m.
9. Next Liquor Advisory Board Meeting Date: July 6, 2017 (No Meeting on June 1)
http://explorecarbondale.com/sites/default/files/Council%20Minutes/Boards%20and%20Commissions%20Minutes%2007182017.pdf
Want to get notified whenever we write about
City of Carbondale Liquor Advisory Board
?
Next time we write about City of Carbondale Liquor Advisory Board, we'll email you a link to the story. You may edit your settings or unsubscribe at any time.
Sign-up for Alerts
Organizations in this Story
City of Carbondale Liquor Advisory Board
More News