Village of Makanda Board of Trustees met May 9.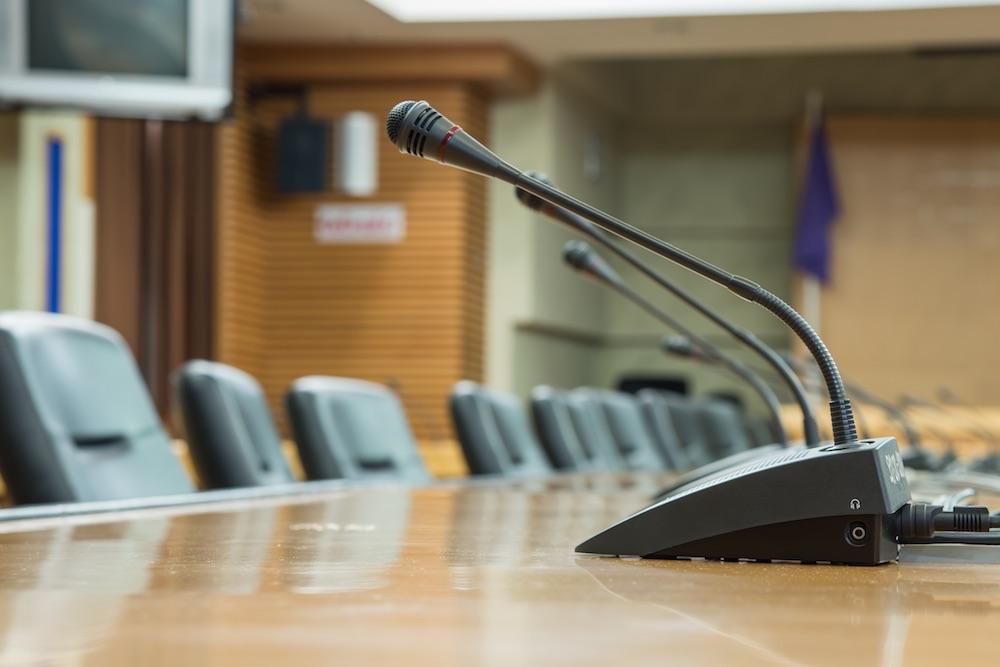 Village of Makanda Board of Trustees met May 9.
Here is the minutes provided by the Board:
Pledge of Allegiance
Call to Order: Regular meeting of the Board of Trustees was called to order at 7 p.m. by President Tina Shingleton.
Roll Call: Clerk called the roll of the current Board. Clerk swore in newly elected Trustee Allen. Clerk called the roll of the Village Board. Trustee Brouillette was absent.
Approval of Minutes: Approval of the May 2, 2017 meeting will take place at the regular June 6, 2017 Board Meeting.
Citizen's Hearing: Guests present were Richard Jumps, Joe McFarland, and Benji Crain of BC Contracting. Richard Jumps had come to hear the updates regarding the situation on Crackers Neck. Board informed Richard of improvements/progress to date. Further improvements may have to wait until July when the ground dries out. Joe was attending as an interested citizen of Makanda.
The Street and Road Committee met Saturday 5/6 to review the bids that the Village had opened and recorded, for a new frame building. The Street and Road Committee had selected the bid from BC Contracting. Benji Crain came to introduce himself, and share information about the new frame building with the Board. The total for the project, with erosion control, is $30,902.00.
Petitions & Communications:
Treasurer, Tom Rosenthal, is unable to attend tonight's meeting as his Mother has passed away. A sympathy card will be sent.
President asked Board if it was still necessary to contact Ameren regarding broken concrete on south side of Baptist Hill that was broken while tree trimming was done last fall. Board decided it was not necessary to pursue. Dan has measured for replacement of pieces needed and Zach ordered concrete from Skelchers to replace broken pieces. They are at Village equipment building to be installed.
Liquor license has been renewed by Stone Creek.
An ad for Makanda Fest on May 6 and 7 was published in the Night Life newspaper. Deb did not know this had been done. It was to have only been published on Facebook. There were only a few vendors in front of the Boardwalk. Mick had asked if he could use the pavilion for 3 hours to play during the Boardwalk Springfest. Leslie contacted IML and they advised her he would need a certificate of insurance naming the Village in addition. President advised him of this and also told him a permit application with the $100 fee would also need to be submitted. No further contact was received regarding the request.
President asked if any board members had received a letter from Homefield Energy regarding continuing as the provider of energy for the Village and giving them an opt-out option if desired. Trustees had also received letters.
Last week when salaries were discussed President failed to include an hourly wage increase for Tom to $18/hr. He will be a backup for using equipment and snow removal. Trustee Wolff suggested that Tom's salary be increased to $15/hr. as Tom had mentioned in a previous conversation that he was not comfortable using the boom mower and would not be operating heavy equipment as the others would. A motion was made by Trustee Ross and seconded by Trustee Hilliard to increase hourly wage for Tom to $15/hr. All present at roll call voted yes. Motion carried.
Dan Walker may know of a couple of people who are licensed to spray weeds if the Village needs to hire someone.
Zach spoke with Jason regarding clean-up day on May 20 and he will be available to watch dumpster.
Zach has advised President that the PTO shaft is needed for the auger to install street signs. Approximate cost is $300. The F450 needs a tune-up and brakes. Zach suggested having repair done by Davis Auto. Cost should be approximately $1,000. A hydraulic tank is also needed. Zach was not sure of the cost. Trustee Allen suggested truck be taken to Vogler's for repairs. It was also suggested to have the oil changed and truck serviced while other service is being done. Motion was made by Trustee Allen and seconded by Trustee Dalton to have service and repairs done. All present at roll call voted yes. Motion carried.
Zach has suggested that culverts be purchased for replacements on Cracker's Neck and Church St. President suggested these be purchased by MFT, if there is enough money after figuring the cost of oil and chipping that needs to be done for this year. A 24 inch/20 foot long culvert runs $412.40.
Trustee Hilliard shared the information that has been compiled on the Road Report, to date. He asked for written input from the Board. Trustee Hilliard plans to then complete the Road Report and give copies of it to the Board at the next meeting.
Zach will load scrap metal on trailer this weekend and haul of the next weekend. Trustees suggested holding on to old street signs in case of an emergency.
Jennie Snyder (201-7564) from Makanda CWPP called to invite President to a meeting at 6 p.m. on May 10 at fire station on Giant City Road.
As mentioned on May 2, we need to consider a fire proof safe for Ordinances, minutes, and other important papers. President will check price to purchase 2 to 3 fire proof file cabinets.
Clerk:
Trustees: Trustee Hilliard reported that he had purchased 3 new fire extinguishers for the Village. One extinguisher is at the Equipment Building. The inventory for the Equipment Building is still a work in progress. He will photograph all the equipment. Four posts will be needed to mark boundaries at equipment building when Asaturian and Eaton come out to confirm.
Trustee Wolff stated that he is still willing to facilitate the monthly Street and Road meeting, which are to be held on the first Saturday each month, following the Village Board Meeting. He recommended hiring outside help to do some of the work that needs to be done, if needed.
Trustee Ross reported that the 5 gallon outdoor ash can has been ordered for the Community Center. She reported that due to the flooding one of the Pavilion picnic tables has floated away. Trustee Ross stated that I.D.O.T needs to be contacted to come clean up flood debris stuck in the Bridge. She also brought to the Board's attention the article on T.U.L.I.P insurance in the May 2017 issue of Illinois Municipal Review. Clerk will contact IMLRA for further information.
Trustee Allen recommended buying only brand name tools and equipment, such as Stihl, from now on. Trustee Hilliard read off the current items on the Equipment Building list and most are from Stihl. If equipment does not work properly and cannot be repaired in 15-20 minutes it needs to be taken somewhere for repair or brought before the Board to consider replacing with new equipment.
Fiscal Matters:
A. Treasurer's Report: President presented the Treasurer's Report to the Board.
B. Bills Payable: President presented bill payable. Salary for the following were added: Zachary Rosenthal, 23.75 hrs., $427.50; J.D. Parks, 7.25 hrs., $87.00; Tom Rosenthal, 7.75 hrs., $93.00; Dan Walker, 51 hrs., $918.00. Other bills presented were Megabytes $130, Guthrie Construction $125.00, and Amazon $49.00.
Trustee Ross made a motion to accept the Treasurer's Report and pay the bills. Motion was seconded by Trustee Dalton. All present at roll call voted yes. Motion carried.
Reports of Standing Committees:
A. Finance Committee:
B. Ordinance Committee:
C. Street & Road Committee:
Sealcoating to parking lot was done on April 25. President suggested that the Village purchase 4 Road Closed signs and 2 Local Traffic Only signs compatible with stands we already have. Trustee Allen made a motion to purchase signs. Motion was seconded by Trustee Dalton. All present at roll call voted yes. Motion carried.
D. Subdivision Committee:
E. Insurance Committee:
Reports of Special Committees:
A. Emergency Disaster Committee:
B. Special Events Committee:
C. Eclipse Committee: President received a text from Bud Barnett requesting rental of ballfield from the Village for Eclipse weekend. He will pay a generous sum. President advised him that plans are being made for this area to be used for parking.
President asked Trustees if they felt any need to check on contracting security for the Village during the Eclipse. We would need to check with Jackson County to see if this would be work with them. After a discussion, Trustees felt we should count on Jackson County for security needed.
D. Playground Committee: A donation of $200 was received from Randy Gibson for the playground. Installation of playground has been scheduled for week of May 29, weather permitting. Area needs to be staked off and leveled to within 2 to 3 inches. Trash will need to be hauled off. Water and electric are needed. Trustee Wolf stated that he has a water tank that can be used. Someone will need to meet installers to confirm where and in what direction equipment will need to be installed.
President asked to consider putting mulch under swings instead of replacing with sand that was washed way in the flood. It would also match the material being used under new playground equipment. Trustees were agreeable to this suggestion. Landscape timbers also need to be straightened up around swings.
Jason Chrzan at Stone Creek mentioned that he would help the Village in setting up a Golf Scramble as a fundraiser for the new playground. Village Clerk checked with IML to see if this is permissible. IML does not see a problem with accepting donations.
Ordinances & Resolutions:
Executive Session:
Unfinished/Old Business:
New Business:
Announcements:
Adjournment: President asked for a motion to adjourn the meeting. Motion to adjourn the meeting was made by Trustee Dalton. It was seconded by Trustee Wolff. Voice Vote. All present at roll call voted yes. Motioned carried. Meeting adjourned at 9:15 p.m.
http://www.villageofmakanda.com/government.html
Want to get notified whenever we write about
Village of Makanda Board of Trustees
?
Next time we write about Village of Makanda Board of Trustees, we'll email you a link to the story. You may edit your settings or unsubscribe at any time.
Sign-up for Alerts
Organizations in this Story
Village of Makanda Board of Trustees
More News