Carbondale Human Relations Commission praises SIU Campus Forums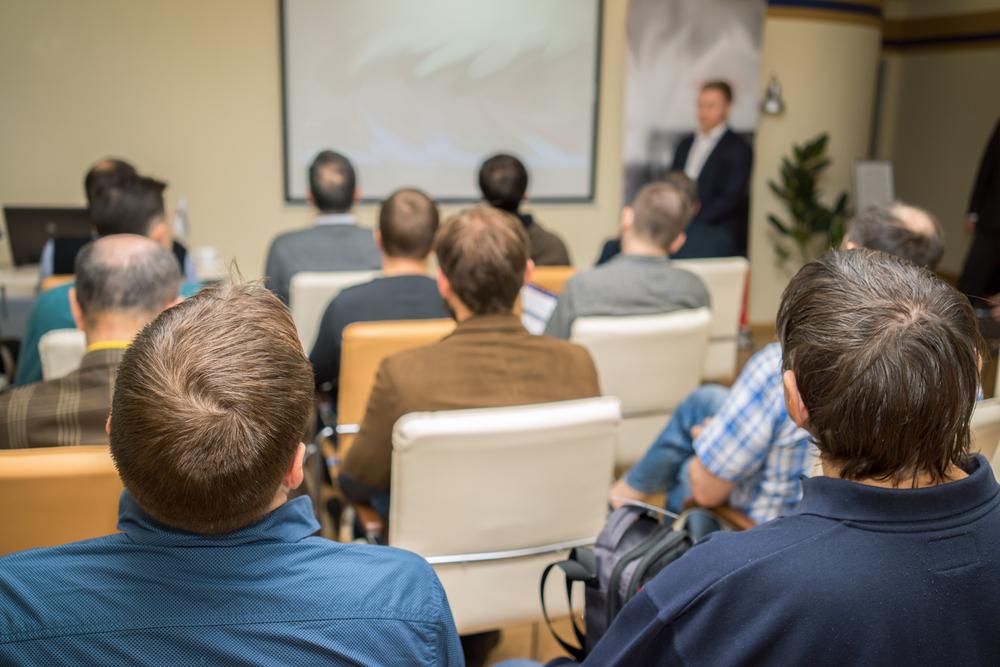 At a recent meeting, the Carbondale Human Relations Commission talked about the value of SIU-Carbondale's Campus Forums and how they provide a platform for students to air concerns, while also acting as a bridge to bring people together.
Below are the minutes from this meeting, as provided by the commission.
Carbondale Human Relations Commission
Minutes – May 2, 2016
Boys and Girls Club - 5:00pm
Commissioners Present: Joshua Kyle Brandon, Joseph Brown, Diane Daughtery, Peg Falcone, Ted Gutierrez, Karriem Shariati, Faith Miller
Commissioners Excused: Jerrold Hennrich, Dora Weaver
Guest Present: Sandy Litecky
Study Circle Staff: Sarah Heyer
Staff Present: Administrative Services Director Deborah McCoy, Mayor Mike Henry, Interim City Manager Gary Williams, Chief Jeff Grubbs, Officer Randy Mathis, Detective Brooke Lam
CALL TO ORDER
The meeting was called to order at 5:08 p.m. by Vice Chair Brown.
MINUTES
Motion was made by Commissioner Brown and seconded by Commissioner Gutierrez to approve the minutes from the April 4, 2016 meeting with the following corrections: Page 1 - Chief Grubbs should have been listed as staff, Sarah Heyer was not present; Page 2 - comments by Commissioner Brandon under Public Education/HRC Website should be included under Public Forms/Events, under Racial Taboo, Newman was misspelled; Page 3 – Racial Justice Coalition, Paragraph 1 – should read, the new PARCC scores, … All voted aye. Motion carried.
ANNOUNCEMENTS – Commissioner Brandon was nominated for the Drum Major for Justice Award.
PRESENTATION
Board members of the Carbondale Boys and Girls Club welcomed the HRC and extended thanks to the Commission for holding its meeting in their building. Randy Osborn, Executive Director of the Boys and Girls Club, and Tina Carpenter, Director of Operations, presented information about the organization and the youth who participate. The HRC was requested to support the efforts of the Boys and Girls Club in expanding its programs, activities and services beyond 7:00 p.m. so youth have somewhere to go and something to do. They spoke about the need for evening activities, particularly for middle and high school students, and what the Boys and Girls Club offers, including a gym that has a recording studio.
ISSUES
Public Education/HRC Website – The 2015 Annual report is now available on the website.
Public Forums/Events
Mayor Henry spoke about the community forum, hosted by the City and facilitated by John Washburn.
He indicated that the intention was for City Council and staff to be good listeners, but they were asked to respond to citizen comments and questions on a variety of items, and were pleased to do so.
Mayor Henry reported that some things the City was already doing, and others the City needed to work on. Commissioner Brown commented that the town hall meetings were effective as they had structured listening, and were being held to hear ideas and suggestions, with the intent of actually doing something.
HRC Minutes – May 2, 2016
Page 2
Campus Forum
The May 8, 2016 Campus Forum will be held at SIUC from 6:30 p.m. to 8:30 p.m. in Ballroom D. A display table will be staffed by Commissioner Shariati to disseminate brochures and information about HRC. Other Commissioners will be assigned to tables with SIUC USG senators and other representatives.
Commissioner Brown commented on the importance of the City's involvement in the University's orientation and hoped it would be mentioned at the forum.
Commissioner Brandon spoke about the forums held on campus in response to student concerns, and indicated he had witnessed a climate of increased morale and energy, and considered the activities successful as people had an opportunity to be heard. Commissioner Shariati commented that one of the main reasons the administrators were having forums was to listen, and not explain away everything.
Commissioner Miller commented that whatever the SIUC administration and City can do to bridge the gap and facilitate a sense of belonging is good because students have legitimate concerns, and no place to take them.
Annual Retreat
The Retreat will be held on Monday, July 18, 2016, Room 103 at 5:00 p.m.
PUBLIC COMMENTS
Commissioner Brandon addressed the increase of morale, climate and activities on campus becoming a success for individuals to be heard.
PROCESS ASSESSMENT
Neighborhood Action Group - Minutes of the April 2016 meeting were sent. The next meeting will be held Wednesday, May 4, 2016.
Non-Violent Carbondale Project Report – A survey on compassion is being prepared to build support for the City proclamation in hopes that the proclamation will be more than formality.
Racial Justice Coalition – Meeting Thursday, May 5, 2016, Church of the Good Shepherd.
Racial Unity – Meeting Tuesday May 3, 2016, Newman Center.
Sparrow Coalition – A request for feedback regarding an Emergency Response Team Initiative: faith based and civic/community based teams of four-20 people who use a holistic, wraparound approach to meet immediate needs of homeless or near homeless individuals or families. A meeting to discuss the idea will be held on Thursday, June 2, 2016, 7:00 p.m. at the First Christian Church.
Law Enforcement - Chief Grubbs commented on the ad hoc meeting held after the forum where six topics were discussed, with youth being one. He spoke about his desire for youth to be a goal of the Police Department and the City, and asked the assistance of the community and HRC in expanding the Boys and Girls Club. Detective Lam and Officer Mathis are excellent youth resources.
Items for City Council – None
ADJOURNMENT
Next meeting – June 6, 2016. Motion was made by Commissioner Daugherty and seconded by Commissioner Gutierrez to adjourn. All voted AYE. Motion carried. Meeting adjourned at 6:50 p.m.
Want to get notified whenever we write about
City of Carbondale Human Relations Commission
?
Next time we write about City of Carbondale Human Relations Commission, we'll email you a link to the story. You may edit your settings or unsubscribe at any time.
Sign-up for Alerts
Organizations in this Story
City of Carbondale Human Relations Commission
More News